Skilling is open-source software for making and running skill courses. The project began as CoreDogs in about 2007, replaced by Cybercourse in about 2015. Skilling was released in 2019. The code was completely rewritten.
Skilling is a set of Drupal modules. Drupal is a content management system, widely used in education, government, and the private sector. Drupal is open source.
You can download Skilling from the Drupal website. However, it's better if you follow the installation instructions on this site. You'll get a secure installation that's easily updated.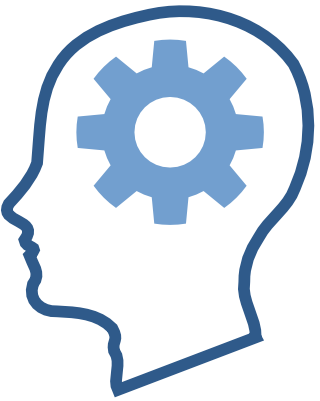 Kieran Mathieson made Skilling. He's an old geeky prof in the business school at Oakland University in Michigan, USA. Kieran grew up in Brisbane, Australia. He finished his Ph.D. in information systems at Indiana University in 1987. He joined OU in 1991, and has been there ever since.
Kieran gave up traditional academic publishing around 2006. Since then, he's been improving his own courses, and helping others improve theirs. Skilling came about because he needed tools to do what learning research recommends, particularly when it comes to frequent formative feedback.
Kieran is married, with two grown children. He looooves dogs, and they return the favor. That's Rosie, a sweet little Jack Russell terrier. She likes to play rope games. Grrr! My rope! My rope!
Kieran enjoys playing computer games, like Borderlands, and the Far Cries. Recently, Kieran started using an Oculus Quest VR headset for working out. If you hate exercise as much as Kieran does, but still do it, VR is worth looking at.
Get in touch with Kieran from the contact page. If you have a shadow of a whisper of an idea for a course, get in touch. Kieran is all in on helping students learn skills.